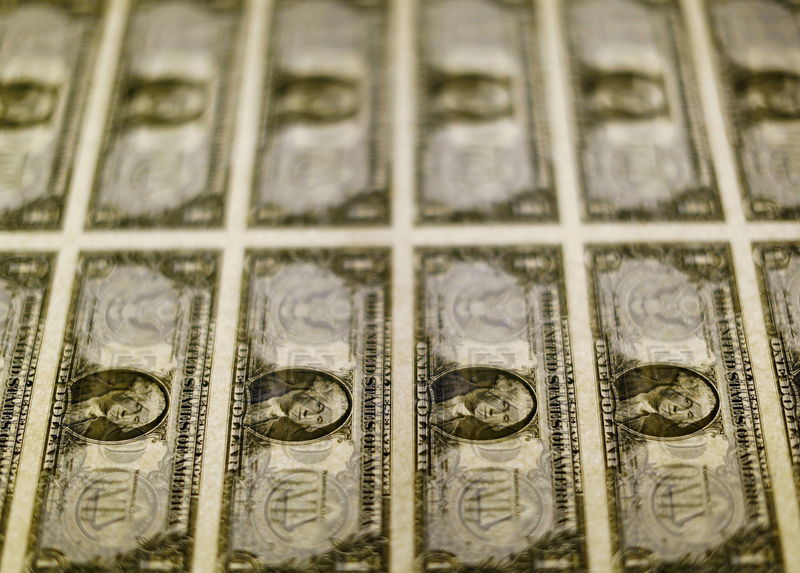 © Reuters. Dollar edges higher but U.S. tax reform jitters linger
Investing.com – The dollar edged higher against other major currencies on Monday, as it mildly recovered from losses posted the previous week due to mounting concerns over the fate of a highly-anticipated U.S. tax reform.
Senate Republicans unveiled a tax plan on Thursday that differed from the one crafted by House Republicans, highlighting the challenges to reconciling the differences between the two plans with just a short time before the year-end deadline they have set to pass it.
Hopes of tax reform have helped boost the dollar since mid-September. Some traders believe tax reforms could bolster growth, adding pressure on the Federal Reserve to raise interest rates, known as the "Trumpflation" trade.
The U.S. dollar index, which measures the greenback's strength against a trade-weighted basket of six major currencies, was up 0.25% at 94.54 by 05:15 a.m. ET (09:15 GMT), off Friday's one-week low of 94.16.
EUR/USD slipped 0.22% to 1.1640, while GBP/USD retreated 0.84% to trade at 1.3081 following reports over the weekend that 40 Conservative members of the UK parliament agreed to sign a letter of no-confidence in Prime Minister Theresa May.
That is eight short of the number needed to trigger a party leadership contest and force May from office.
Separately, Brexit minister David Davis said on Sunday that Britain will not offer a figure or a formula for how much it believes it owes the European Union.
Elsewhere, USD/JPY edged down 0.17% to 113.37, while USD/CHF added 0.24% to 0.9984.
The Australian and New Zealand dollars turned lower, with AUD/USD down 0.20% at 0.7646 and with NZD/USD declined 0.43% to 0.6909.
Meanwhile, USD/CAD edged up 0.20% to trade at 1.2709.
sponsoredArticle = 'div-gpt-ad-1466339494851-0';